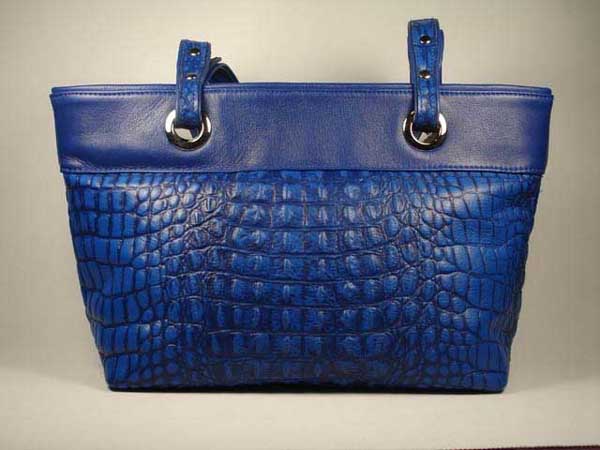 Not just for saddles! We're helping custom designers as well! ShoTan Leather is proud to have several designers and crafters using our leather to produce items in their product lines. One such company is Bev's Bags located in North Georgia between Atlanta and Chattanooga, Tennessee. Bev's Bags, like many other designers, uses a selection of ShoTan leather ranging from Ostrich, Aligator, and Elephant print cowhides to traditional leathers.
Beverely and David Humphreys have designed and handcrafted handbags and accessories from traditional and exotic leathers for over twenty years. Together, they decide on styles. David designs the styles and selects the leathers used in each handbag while Beverely does the stitching. They have exhibited their leather products in craft shows for many years, primarily in the Gatlinburg Craftsmen's Fair in Gatlinburg, TN and several areas in Florida.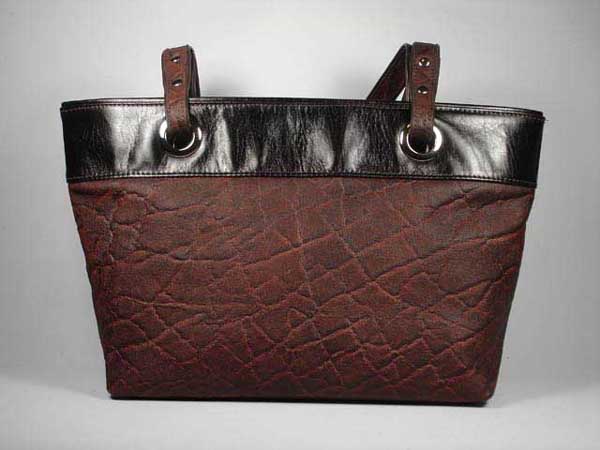 All handbags are leather lined and most styles have several pockets inside. A variety of leather skins are used. Accessories are available to match each handbag. The traditional bags are mostly cowhide skins—some are embossed with crocodile, alligator, and lizard. The linings are pig skin, cowhide, or deer skin. The exotic skins include kangaroo, ostrich, alligator, lizard, python, stingray, and caiman crocodile. The bags made with exotic skins are limited to available skins.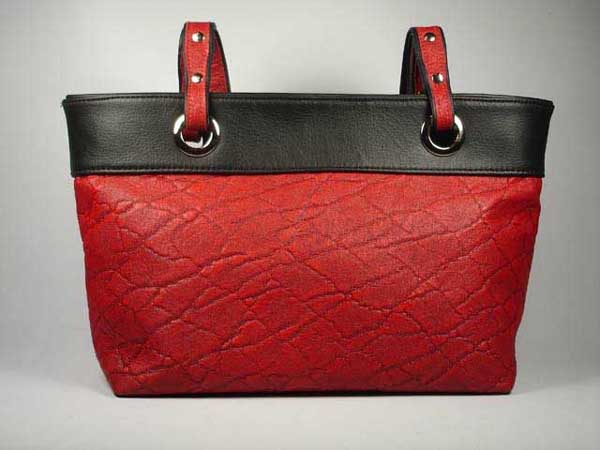 Bags by Bev
Ringgold, GA 30736
This email address is being protected from spambots. You need JavaScript enabled to view it.
www.bevsleatherbags.com